Garbage Disposal Installation & Repair Service
Every time you run vegetable peels, egg shells, or food scraps down your garbage disposal, it's easy to forget that this piece of machinery needs to be maintained on a monthly basis. If not, you will eventually deal with a garbage disposal clog or possibly a major malfunction. A garbage disposal repair can either be a quick fix or it can result in a burned up motor.
At Downing Plumbing our plumbers have the expertise and skill to quickly repair or install your garbage disposal. Your plumbing technician will also share with you detailed instructions on necessary maintenance you should use for your garbage disposal.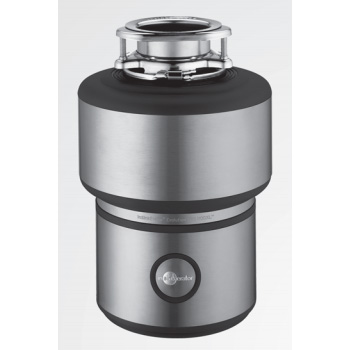 Garbage disposals are as much a necessity as a convenience that we find hard to do without but when they stop working, your plumber is here to the rescue. Downing Plumbing has been repairing and installing garbage disposals for many years and we get it done professionally so you can return to your normal daily routine.
Garbage Disposal Maintenance Tips
If you use your garbage disposal daily, here are a couple of simple tips you should follow to extend the life of this valuable kitchen machinery.
•Running a cup or two of ice down your disposal will assist in maintaining the sharpness of your blades.
•To address the occasional odors associated with daily use, cut a lemon or orange up into slices and run them down your unit for a fresh scent.
Performing these two maintenance tips on a weekly basis will help achieve maximum performance and ensure you extend the maximum usage of your garbage disposal. Should you need your garbage disposal installed or repaired, our team of expert plumbers will care for your plumbing needs with great skill and precision.