Expert Sink Replacement & Installations
Get Help from the Fixture Experts at Downing Plumbing!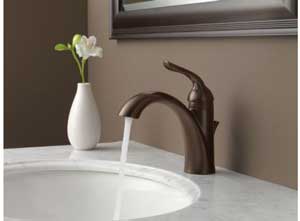 Has your kitchen sink become an eye sore? Does your bathroom sink need a major makeover? Would you like a top of the line kitchen sink that will handle all your cooking needs? There are lots of choices in sinks you can choose from; stylish, efficient and unique.
Our plumbing team offers a wide assortment of sinks to choose from. Now more than ever, this is a good time to upgrade your home, and your kitchen or bathroom is a great place to start. Get your options today by calling Downing Plumbing or schedule an appointment online.